Download Super Simple Wall v7.0: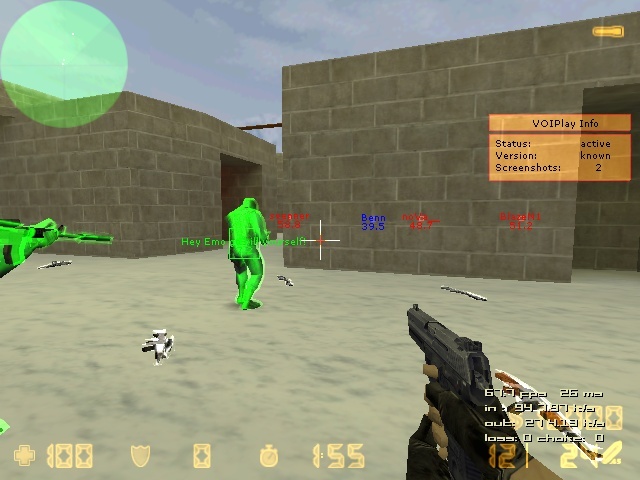 Important
----------
Compiled on VC97 as it yeilds better results.
All OGL API's wrapped. No direct calls anymore.
This means any anticheats that are trying to see or block cheat functions will have a hard time doing so.
Private Builds Will Be Released Randomly @ #cs1.6 on irc.0v1.org:6667, So Idle And Get Free Privates (To All Idlers)
Remind me to Release Private Builds, If Noone Asks, I rarely Release
How To Use
-----------
Extract Archive To Anywhere But CS/Steam Folder
Run EXE
Click Load
Run Any HL1 Game (Some People Can Run EXE & Load While Ingame)
Features
--------
Perfect Depthrange Style Walls
NoFlash
NoSmoke
NoSky
NoAds (Banners Above Scoreboard & Banners On Walls)
Lambert
Crosshair
F8 (Toggle Crosshair On/Off)
F9 (Toggle Walls DR/ASUS/Off)
F10 (Toggle NoSky On/Off)
F11 (Toggle NoFlash On/Off)
F12 (Toggle Lambert On/Off)
Works In All Games On The HL1 Engine.
Workarounds
----------
Try disabling steam communities In-game GUI
If you get a cl_dll error, open the game then once the start page has loaded, load SSW
If your game hangs when trying to join a server, start the game, join the server,
before you choose a team, load SSW
If your game crashes when trying to inject SSW, make sure its allowed in your AV